I have Start a Website listed first because I think making money online through Websites and Blogs are the best ways to make money on the internet.
Reasons
1
Anyone can set up a website.
You don't have to know any programming or html!!!
I Am No EXPERT.
Before SBI, I didn't know anything about building a website.
I knew absolutely nothing about making money from a website.
And I did have a clue how to even to get anyone to my page.
That's why you will see my proudly promoting SBI throughout all of my pages.

This very website was built and is still powered by
Site Build It .

SBI was the only choice for me but If you choose not to go with
Site Build It
for a cheaper Host I suggest
Blue Host
. They are cheaper than most website host providers as well as great customer care.
Their Customer Service is amazing.

I actually Built my Blog through Blue Host.

2
You can receive results and rewards faster than many other options.
The internet is Awesome.
You have the Potential of going Viral in a matter of minutes.
The Possibilities really are limited less.
Now days with the internet,
you are only Separated by anyone in the world by 4.74 degrees with social medias.
So you can reach just about any and everyone you want.
But you also want to remember….
You get out what you put in!
Rome wasn't built in one day.
So why not put in the work upfront
Sit back and kick your feet up
And
Let the Money Roll In!!!
But Realistically,
Money you can be making in a matter of months
it has taken people 4 years in college or 15 to 20 years on a job.
That will solely depend on you Though.
Not only can you make a lot of money, but you can make it "passively".
You make money without having to do a lot of work.
The catch is to do the hard work upfront!
There are many different ways to
make money with a website
.
There is no wrong or right way.
It's mainly what works for you
But I have this website here for you to guide you in the right direction.
I spent a lot of time and research to provide you with the best ways to monetize your website.
Here is how I built my profitable website.
I also made an outline of the tools and resources I use to make a full time living off the internet.
Kenny's Income Secret Resources!!!
There are countless pages of help that will guide you through the process of building a website.
3
Making money from a website can be very laid back, passive, and automatic.
After setting up your site you want to…
Build Site Traffic
Setting up Ways to Make Money from your Website
And Simply Sit back and watch cash come in
Your website can get to a point to where it runs by itself.
Many SBIers have more than one site.
These sites run on auto-pilot bringing them many multiple streams of income.
I must say it is a great feeling to wake up in the morning, check my pay pal account, check my other affiliate accounts, and see new sales in the inbox of my email.
It almost feels too good to be true.
Literally less than a year ago I was scraping for change to pay bills as a server now I'm making 5 times more than my Bosses.
I always told myself if I found a way to make money,
I would share with others so I started this website
MakeMoney-WHJ.com
.
I am more than happy to give back and help others to get to where I am now.

This is also a reason why I can't promote Site Build It enough.

4
Starting a website is affordable and easy to set up.
I say affordable instead of free because I will never support having you business website with FREE hosting.
You should know that, there is nothing in life FREE.
Looks very unprofessional, no one will take it serious.
If not SBI, there are cheaper options like
Blue Host
where it's usually less than $7.95 for hosting and domains, depending on what type of host account you choose.
When it comes down to it, there are only two options I recommend when starting a website.
Site Build It
- Where you learn how to build a profitable website.
SBI will walk you step by step through every single detail.
You have the choice to read step by step or you can watch from how to videos.
SBI will also show you how to get your page highly ranked in search engines.
With Site Build It you are giving a team of people and systems including forums and unlimited help.
Traffic Statistics system
Auto responder
Facebook Plug-in
Google Plus Plug-in
Twitter Plug-in
The List just goes on forever
Or
Blue Host
- Who is also great.
The plus with Blue Host is it's cheaper.
The Customer Service is Amazing.

You can even use the online chat for help if needed.

In my opinion blue host is far better than any of the other hosting and domain companies, besides SBI.
I have both
I have
Site Build It
as my main Money Making Website, and
Blue Host
for a smaller niche site as well for my Blog.
Choose the One that best fits your needs.
Either way you Go , you can't Go wrong.
Ready to Start? Click Right Here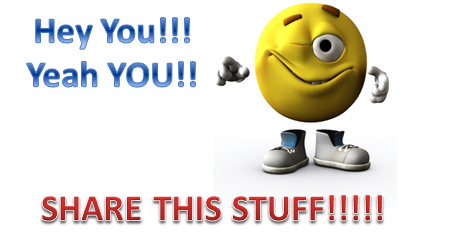 Share your Thoughts, Comments, or Success Story

Do you have a great Thought, Comment, or Success Story.
Please SHARE IT!!!
Related Pages!!!!
Create A BLOG!!! ~ Less than 3 Mins!!!
1.
Start A WEBSITE!! In 4 Easy Steps!!!
2.
Website and Blog Checklist
3.
Website and Blog TRAFFIC Tips!
4.
Make Money With Your Website $$$$