There are many ways to make money from a website or blog. It really just depends on the type of Website or Blog you have.
I personally think it is best to have multiple ways to make money from your Website or Blog. One of the main factors will be the amount of Traffic you get to your Website or Blog.
Ebooks
Ebooks are a great source of income. If you have your own ebook, you can sell it directly from your Website and collect most if not all profits.
If you dont have your own ebook but you know of a great ebook, you can add that ebook to your website and collect an affiliate payout. Here are some great places to find ebooks and other affiliate products..
shareasale.com
and
ClickBank
.
If you need additonal help with ebooks, I have a whole section geared toward Ebooks.
Digital Products
Many digital products, ebooks, kindles, programs, etc, you can sell directly from your website or blog.
Affiliates
Making money from Affiliate products is a very easy concept. You simply promote someone else's product
and get a percentage of the purchase.

Affiliates payouts can range depending on the product.

There are many different kinds of affiliate products. They can range from hard-goods, ebooks, digital products, programs, all most anything.
I promote all types of affiliate products, but my favorite products are those that have a reoccurring payout, such as being a Host Re-seller.
With reoccurring payouts you at least have an idea of what you will be paid month to month from that company.
Promoting affiliate products are most effective you surround the product with content.
Ads-Click
If you have an information Website or Blog, you can always make money by using Google Adsense or
Chitika.

When people click on the ads on your website or blog, you get paid per click.

While Google Adsense seems to be the best service, they are very strict. I personally use Chitika.


Local Affiliate Marketing
Local Affiliate Marketing is a great way to build relationships with local businesses. Example Apartment Referrals. Pitch the idea to apartment complexes in your area. Ask for an affiliate payout for everyone you refer and rents from that complex. You could use your website or blog to post available apartments
Set the appointments and Collect your Money!!
Thats why I love Site Build It. They even provide you with Form Blocks to place directly on your website. You can collect all the information right there.
From there just respond to the appropriate forms. For example, you can have a form for each local affiliate product you are promoting.
Ads on your Website or Blog
You can charge people a set price to for people to promote Ads on your website or blog. Keep in mind to not promote on pages that will take away from your Top money making products. This might be a page you receive a lot of clicks to your other ad programs.
It could also be a page you make the bulk of your affiliate profits. Be careful of your Ad placement.
The more Traffic you have coming to your website or blog, the more money you can charge for the Ads.
Physical Products/Online Store
If you have access to a lot of Physical products, you can sell them directly from your website or blog. Set up a
Shopping Cart and Buy Now options.
If you dont have any products of your own to sell, you can always use the dropship method. Here is a page I made to explain dropshipping.
Its also a great Idea to have an Online store if you sell a lot of items on eBay. You can filter your customers to your website or blog for future purchases.
This will in return save you a lot of money in eBay fees. Paypal is still a good service to use with this method.
Membership Fees
If you only have information that only can be accessed through your website or blog, you could charge a membership fee.
This will depend on the amount of Traffic your website or blog receives.
The more options you have to make money on your Website or Blog, the better your chances are for making money.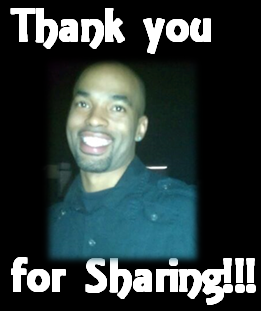 Share your Thoughts, Comments, or Success Story
Do you have a great Thought, Comment, or Success Story.
Please SHARE IT!!!
Google
Related Pages!!!!
Create A BLOG!!! ~ Less than 3 Mins!!!
1.
Start A WEBSITE!! In 4 Easy Steps!!!
2.
Website and Blog Checklist
3.
Website and Blog TRAFFIC Tips!
4.
Make Money With Your Website $$$$