17 SURE WAYS to get more Likes on your Facebook Status or Pictures!!!
Post Funny Facebook Status Updates or Pictures
Post Status you know people will get a good laugh from.


Who knows that might be the LAFF they need to brighten their day.

Funny YouTube Videos
Funny Quotes
Jokes


Post Inspirational Quotes Facebook Status Updates
Inspirational quotes are a great way to get a like to a status.
Inspiration goes a long way. It only takes one thought to get the ball rolling.
Incorporate a Picture or Video onto Facebook Status Update
For example if you are updating about a book or blog post, incorporate a video or picture from the blog you're sharing.
The Video or Picture will grab the attention of the Viewer. This will allow them to later read the message.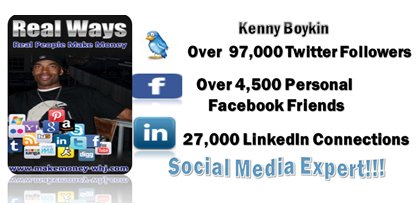 Post Facebook Status updates about what's popular
People always follow what is popular at the time.

That's how so many things go Viral on the internet.
A YouTube video can go from 8 views to 8 million in a matter of days.
What types of things are popular?

Current Events
Fashion
New TV Show
New Saying
New websites…
Makemoney-whj.com


Pictures of Friends and Family
Keep your Friends up to date with what's going on in your life.
Recent Trips
New additions to the family
Pets
New House
Job updates
Funny Pics of Kids
Post Congratulation about a Special time in a Friends life
When you post these types of updates people will also congratulate and like the status update.
These are types of events you can congratulate.
Birthday
Anniversary
Marriage
Engagement
Promotion
Etc


Post Facebook Status updates about Breaking News


For some reason, People love Breaking News.

This is why so many people stay glued to the radio or TV.

Breaking News can be anything.

What's going on in the world?
Sports Updates
Celebrity News


Post Facebook Status updates about things your friends will Like
You know your friends and you know what you they think are funny so post it. If you don't like it or think it's a good post, don't post it. Chances are they will feel the same way about the status up date as you do.
Thank you Post
People loved to be noticed. So notice their efforts when they comment, congratulate, or say something nice.
Here are some ways you can do that.
Thanks for Visiting
Thanks for the Congratulation everyone
Thanks for the comment
Thank you for the Likes
Good Morning Post
Simple~ Tell your Facebook Friends Good morning.

Goodnight Post

Simple~ Tell your Facebook Friends Goodnight.



Times of the day

Post Status at times the majority of your friends will be Facebook.


Times of the Week

Post on days your friends will be Facebook.


Simply Ask to Click Like, If they Like
This is the best way to get more likes and shares with videos, pictures, and status updates

Ask a question

If you ask a question someone will respond

Ask for Feedback

Ask your friends for feedback about a picture or video


MOST IMPORTANT!!!!!!!!!!!!
Posting this Page or Video…LOL
HootSuite
- Social Media Tools for Business.
If you Like this Post Please Like me on Facebook and Share!!!!! Thanks
Share your Thoughts, Comments, or Success Story
Do you have a great Thought, Comment, or Success Story.
Please SHARE IT!!!
Related Pages!!!!
Make Money
With Facebook
How to get More Facebook Likes !!!
17 SURE WAYS to get more Likes on your Facebook Status or Pictures!!!
Google