CHARITY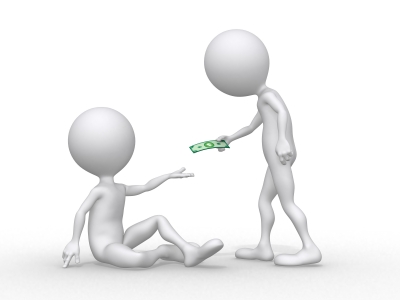 One of The Most, If not The Most Important Pages on this website.

Give to someone who is less fortunate than yourself.

This is Key
BLESSINGS WILL ALWAYS FOLLOW
Find ways to give back to your community.

If I have helped you make any money, If at all possible, Find a way to give back.

DONT SEND THEM TO ME DIRECTLY


- Give to a church
- Animal Society
- Hospital
- Etc., You Choose

Also if you have a charity event, place, or organization you would like me to feature on this page, please leave the information in the comment section.

It doesn't matter who you give to,

Just know giving back is what powers the blessings to keep coming in.
I'm looking forward to your comments, thoughts, or success story.

Thanks
It's Enough Room For All Of Us


SEE YOU AT THE TOP



Have A Great Place to Give Back?
Do you have a great place to give back? Share it! Also list where and the contact information, so viewers will know where to donate and who to contact.
What Other Visitors Have Said
Click below to see messages from other visitors to this page...

Join Us At In Faith Ministries, We Would Love To Have You There

In Faith Ministries International 825 N. Jefferson Street Lima, Ohio 45801 419.225.8871 infaith@infaithministries.org