24 Ways To Add More Pinterest Followers Fast!!!!!!
24 Ways To Add More Pinterest Followers Fast!!!!!!
Guest Blogging
When you guest blog, see if it's ok for you to add Pins throughout you guest posting.
This will bring you more Pinterest Followers.
The more Traffic the Posting and Blog gets, the more followers you will receive.
Newsletters
I love
Newsletters
.
It is the best way to share everything with people who want to hear what you have to say.
They already subscribed to your newsletter so it's a strong possibility they will follow you on Pinterest as well. Simply send out a
Newsletter
describing your experience on Pinterest and Ask them to Join You.
Use Pinterest Daily
Dedicate a small time frame each day to use Pinterest.
Pin often as possible without over pinning.
I wouldn't post more than 10 pins a day unless you are pinning at different times throughout the day.
In some cases you might post more than 10 pins at a time for example if you are sharing a traveling experience, trip, or something of that nature.
This would also depend on the number of Pin Boards you have created.
Of course more boards, more Pins.
But most important you Don't want to come off as a spammer
Follow People with Large followings
Just to be all the way honest.
I don't know why this works as well as it does but it works.
Well for me at least.
Controversial Pins can create lots of Pinterest followers
But be very careful, you can lose followers just as fast as you gain them.
Post Pictures that are appealing and popular among Pinterest Users
Sports Pictures and Videos
New Recipes
Health Related Posting
Women's Fashion
Connecting Pinterest with Facebook and Twitter
5 Easy Steps to Add Pinterest to Facebook!!!!
Since they are already friends with you on Facebook, It's almost a definite they will also follow you on Pinterest.
This might be the fastest way to get more followers.
Follow others
It's almost the same as the Twitter effect.
When you follow others, they almost feel obligated to follow you back.
Use Hash tags
Like Instagram and Twitter Hash tags are a good way to get more followers
Hash tags helps others find your content and Pins.
As you would with Facebook or Twitter, use the @ symbol when commenting.
Example @Kenny Boykin that is a great website
This is a sure way to attract the person you are commenting on.
Post Pictures that are Popular Searches
Top Keyword searches
Do Keyword Research on Pinterest
Search pins that are in your area or niche and see what titles and keywords are being used.
Post current popular Subjects
Reality TV shows
Popular TV shows
Current Events
Funny YouTube Videos
These pins have more potential of going Viral
Pin whats Trendy
Comment
People love compliments.
Others will notice those that comment a lot.
Comment on popular Postings
Remember to use the @ symbol if you are directing your comment to a specific person.
Add Pin Buttons to your website and Blogs
This is a great way to funnel visitors from your websites and blogs to your Pinterest Account, from which you will funnel back to your websites or Blogs.
How to add a Pinterest Pin Button to A Website or Blog?
Create boards around your Popular WebPages and blog post
Creates visual images for readers and content for viewers.
Come up with creative-attractive board names
Make the viewer want to click and see what the pin board has to offer
If the name does not attract them, why would they click on it?
Exchange Pins with other website and blog owners
Have a variety of Boards
You can reach many different people
Have a Board for…
Your niche
Your Hobby
Favorite Sports Team
Etc

Add Follow Me On Pinterest Buttons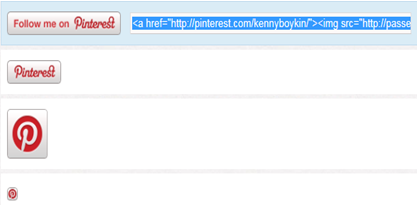 This will allow visitors to your websites or blogs to follow you directly from your website.
How to add Follow me on Pinterest Button to Website or Blog?
Feature new News
Be the first to mention a NEW news
It's nothing like New news that excites people.
Make Tutorial Boards
Most tutorial sites receive a lot of traffic.
People like step by step instructions.
Inspirational pictures and Quotes
Inspirational Pictures and Quotes receive a lot of Repins and Followers.
The quality of your picture is very important
Bad quality pictures will get passed over, where as good looking pictures will get the views and repins.
More Boards, More Pins, More Followers
Without Spamming of Course
The more content, the better the chance some will find your pin in a search or see it repined.
Pin Pictures you are excited about
If you're not excited about your pictures, chances are neither will your viewers.
I hope you enjoyed, Now do me a Favor and Please Share, Like, Comment, and REPIN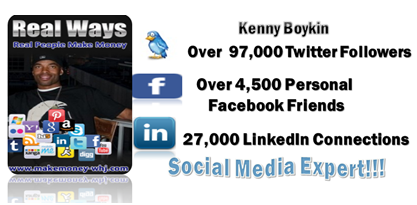 I used Site Build It to create MakeMoney-Whj.com
Related Pages!!!!

Share your Thoughts, Comments, or Success Story
Do you have a great Thought, Comment, or Success Story.
Please SHARE IT!!!